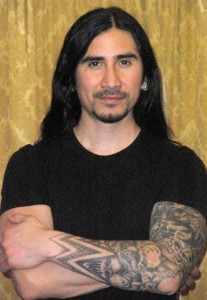 I am a Chilean tattoo and visual artist and martial arts trainer living in Maungaraki, Lower Hutt, New Zealand.
I have been tattooing for 20 years and have worked as a graphic designer in Chile for 10 years. As well as skin and computer art, I have a special interest in general illustration, and mural and textile painting.
My other passion is training in the mixed martial arts, especially Tae Kwon Do, Muay Thai, boxing and kickboxing. I competed in tournaments in Chile for 10 years and have 13 years' experience in training martial arts students.
I am available to tattoo, to train clients in mixed martial arts, or for general personal training in your own home or at my home-based studio, which allows me to offer highly competitive rates. I warmly welcome all inquiries. Gracias por visitarnos.